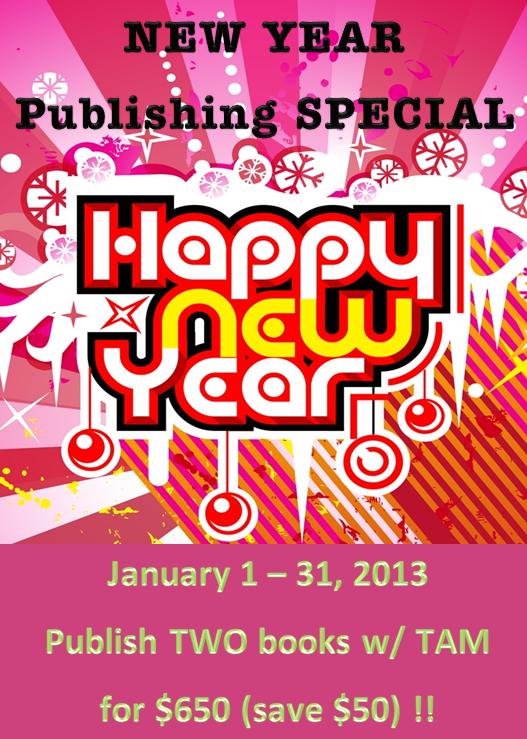 Email ellenmaze@aol.com, subject line: TAM for details or with your questions.
Those who participate in this special will pay for services no later than January 31st.
Start date of project is based upon the date payment is received and whether or not you have sent in your finished manuscript. I look forward to working with you!